WOW! We are almost there!
3 days left to
ENTER
and ONLY 9 pads from our goal of 250!
WAAAAAAHOOOOOOO!!! :)
I am so excited about all of your interest and support with this project. I have been touched by your emails and your desire to make a difference in the lives of young girls across the globe. Thank you!
As a quick reminder, if you sew/donate at least 5 cloth pads, remember, you are eligible to enter to win our
BACK TO SCHOOL PRIZE PACK
full of all kinds of creative goodies!
2 patterns from Izzy & Ivy
3 pattern e-books & 2y designer fabric from
Pattern & 55 Charm Pack from
5 Locker Notes craft sets, your own blog button & $10 pizza gift card from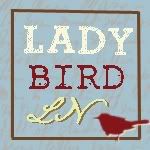 Don't miss your chance!
Get all the details and ENTER HERE!
Thanks again! Good Luck! And, Happy Monday!