Plush Friends are a SURE way to provide security and comfort.
This makes them a perfect item to Give Hope, whether they are handmade or store bought.
One of my favorite easy-to-make plushies is George the Puppy from the sewing book Girl's World.
Doll panels
are another quick & easy way to create a soft & squishy handmade friend.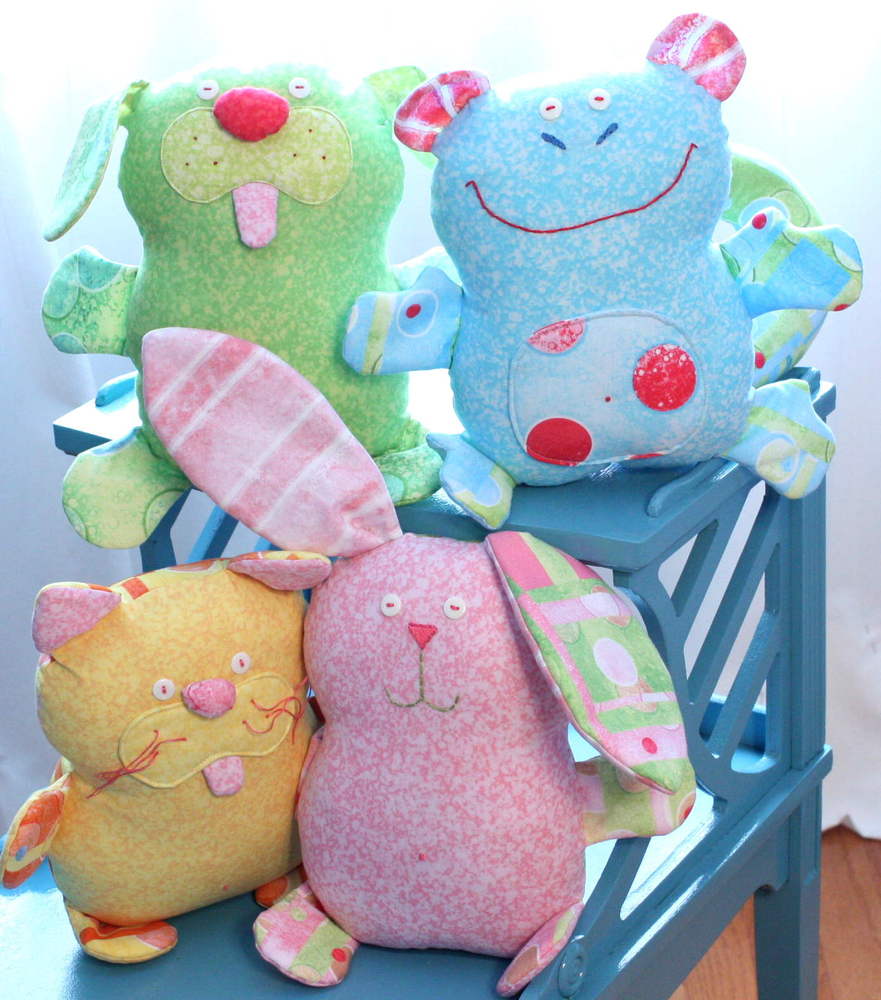 You get all 4 friends for ONLY $5 too!!!
And that $5 goes to support some really great work....
learn more
! :)
For more plushie inspiration and tutorial links, check out our March 2012 posts, since that was our focus of the month.
Plush Friends....a soft and caring way to Give Hope.
And SMILES....and HUGS!
Kristy