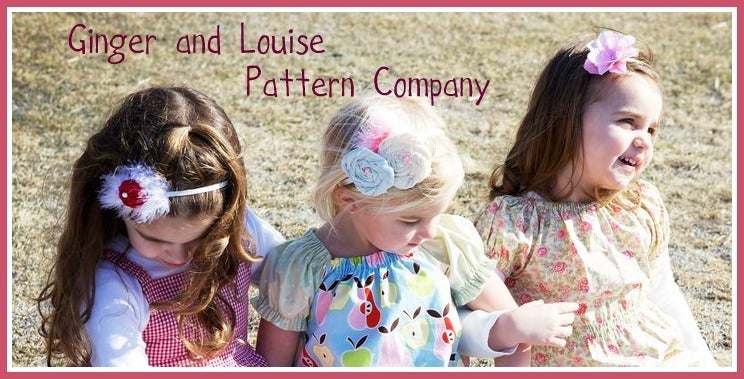 And thank you all for participating!
The following 3 people have WON their favorite Ginger and Louise pattern...
More Kids 4 Me said... 16

My favorite is the CoCo dress! :)

If Toys Could Talk said... 21

I love the reverse gear skirt... and would love to have the pattern for my daughter. :)

Carla said... 23


I follow your blog via GFC!
AND, as a BONUS!!! Laura has offered 3 others one of her newest patterns, the
Minky Hat
!
So, these 3 folks are winners too!
Aunt Mo's Warm Fuzzies said... 9

I follow Hopeful Threads! (and I forgot my email on the other entry - auntmos at hotmail dot com) :)

6blessings said... 24

I like the Poet's Peasant Blouse. Thanks for the contest :)
I will email each of you to put you in contact with Laura so she can send over your pattern, so be watching your inbox! I need to hear back from you within 48 hours or alternate winners must be selected....and that would be no fun. :)
Remember Ginger and Louise Pattern Co. for your unique sewing patterns! She's always adding new ones!
And if you didn't read about my latest G&L Ruffle Skirt, make sure to
check it out here
.
Happy Sewing!